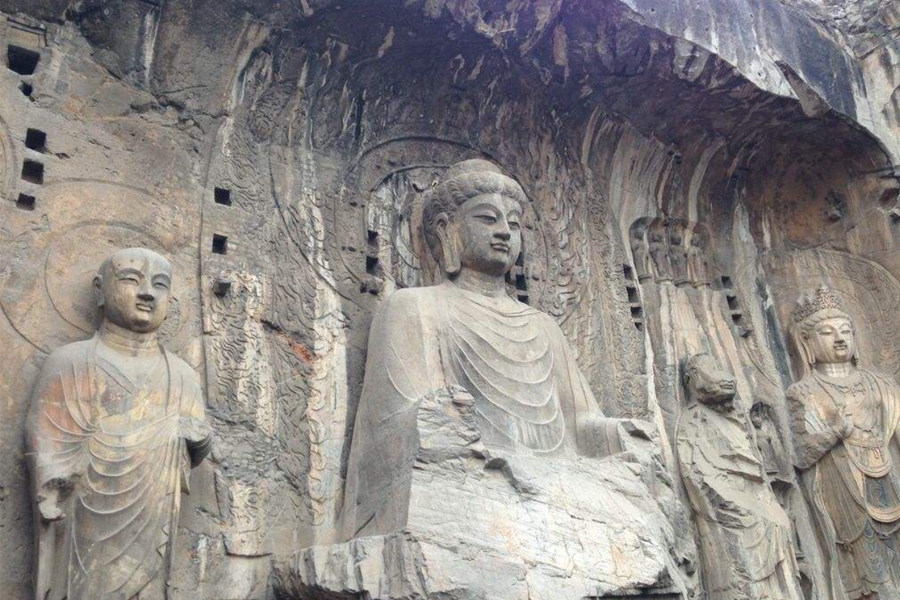 One day tour ( classical tour ) in Luoyang ( stay in Xian)
In the morning:
Hotel pick up in the early morning. Then Xian North Railway Station drop off to catch the high speed train to Luoyang, which will take one hour and half to get to Luoyang. Picked up by local tour guide in Luoyang & start the tour directly
Today the highlight is the impressive Longmen Grottoes /Caves. The grottoes and niches of Longmen contains the largest and most impressive collection of Chinese art of the late Northern Wei and Tang Dynasties (316-907). These works, entirely devoted to the Buddhist religion, represent the high point of Chinese stone carving.Especially you could see the massive stature of empress wuzetai who is the first female emperor in Chinese history .
| | | |
| --- | --- | --- |
| Gmen Grotto | Gmen Grotto | Gmen old street |
In the Afternoon:
After lunch, go to shaoling temple directly . ( it is about 2 hours driving from Luoyang to Shaoling temple .visit Shaolin Temple, which is reputed to be"the Number One Temple under Heaven". Shaolin Temple and its Pagoda Forest were inscribed as a UNESCO World Heritage Site in 2010 as part of the "Historic Monuments of Dengfeng." Dating back 1,500 years, Shaolin Temple is the main temple of the Shaolin school of Buddhism to this day. It does have a long tradition of Chinese martial arts, as the saying goes "all martial arts(gongfu) are from Shaolin." You can have a view of Martial Art there. The martial art performance is included in the entrance fee. You could take this advantage to appreciate real Chinese martialarts in this tour, which is also the highlight of this tour.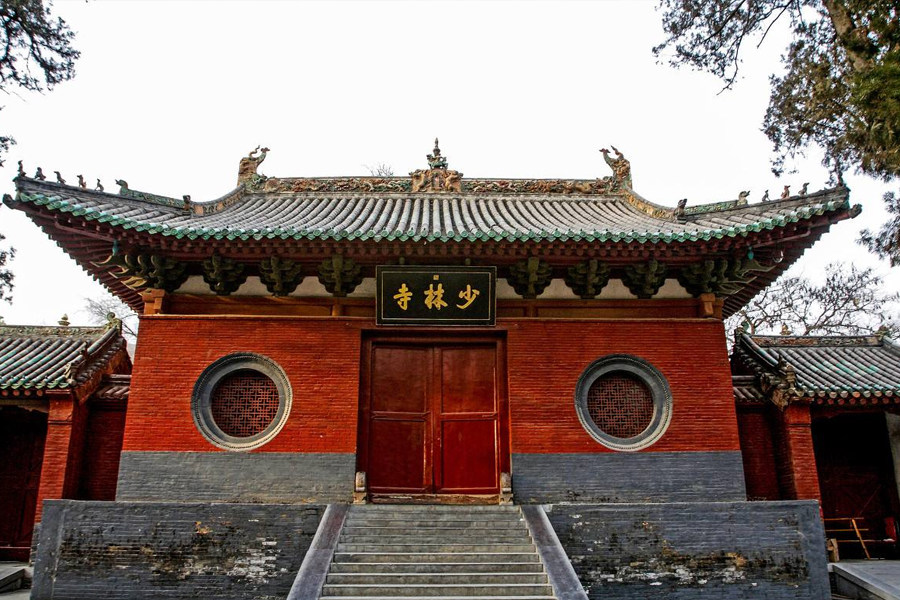 Shaolin temple
Then drop off at the train station in Luoyang to catch the high speed train to Xian.
Xian North Railway Station pick up by driver and hotel drop off .
Note:
in Xian : suggested train number : G1900 ( 07:30 am- 09:09 am ), G1844 ( 07:42 am in Xian - 09:37 am in Luoyang ). hotel pick up around 6:00 am in the morning.
In Luoyang : suggested train number : G665 ( 20:13 pm - 21:46 pm )
Please email me if the tour itinerary above is not to your liking.I can design a custom schedule for you. Rest assured that I will always strive to give you the best price possible.